Are you struggling to go back to what we once considered 'normal'? On the surface everything appeared to be somewhat okay. However the entire planet is facing changes that at this time we are unsure of how we will ever turn things around. We have lost our connection to the earth and this is evident in so many ways.
I have created a process based on my knowledge of Intentional Creativity and identifying COVID-19 as "a significant moment in time" globally. We will face this moment in time: Guiding you through various exercises, journaling and painting with intention, consider: what does this time mean to you. Then we go through a transformative process to consider changes you personally feel are required at this time. We finish up with a guided drum journey to bring in Earth Guardian and the messages you want her to carry forward for the future of the planet.
It is my belief that the more of us intentionally looking at this deeper than just COVID-19, looking at the changes required, with each of us making a commitment to support changes in our daily lives, that we may actually make a difference.
We have taken so much for granted. Let's bring in healthy changes to all and to the planet through painting in a new reality.
Details
Video series to go through on your own time, with scheduled coaching calls
Dates:  TBA - October 2020
Cost: $75 CAD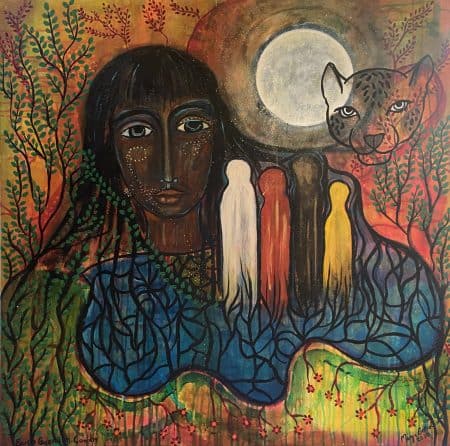 Get notified when registration opens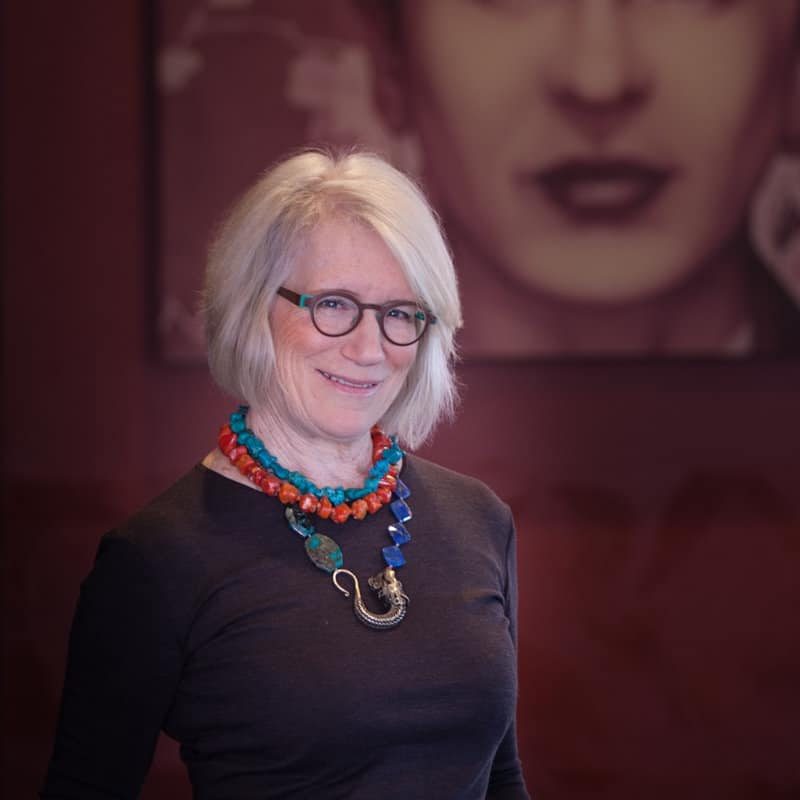 Margie Bettiol
Margie lives in Thunder Bay Canada. She has studied alternative healing practices for 35 years, is an intuitive healer and modern medicine woman. Margie also is an accredited Colour of Women Teacher, working with Intentional Creativity painting. She currently offers private sessions for healing and often uses drum journeys, painting, Mayan smudging technique and techniques that can include any of the following: Cranial sacral therapy, Therapeutic Touch, Reflexology, Touch for Health, Electromagnetic Field Therapy, medicines from mother nature. Margie has a strong connection to Andean healing and teachings. She also conducts retreats for women for healing in small group settings.
These painting exercises arose when I came across the Greek word: KAIROS.
In the Greek language there are two words that are used to describe "TIME": CHRONOS which refers to chronological time, which is how we generally think of time and the other word is KAIROS which refers to a significant moment in time for an opportunity or change.
I recognized this as China spiraled into COVID-19 and watched it start to spread. As I sat with these thoughts, what was so significant was "Of course we have COVID-19, it is simply a symptom of all that ails planet earth right now". It is a reflection on what we have done, what we have indulged in, how we have forgotten that we are really very dependent and rely on the earth for all life.
Given all the climate changes, earth disasters, politics that no longer cares for people but rather money, racism, lack of value for life, selfishness versus compassion, indulging in mass amounts of goods, plastic, mining rocks out of the earth, big corporations and the very wealthy competing and needing of MORE!
What have we done?
We do not have sustainable practices for the population on the planet. Not enough people are on this path. We need leaders, educated decision makers and followers who believe in this ideology to take us into the future.
I recognized this moment in time, Kairos, as being now.
Sign up to our mailing list to be notified when registration opens for this workshop and other upcoming workshops!