I am an artist, clothing and accessory designer, seamstress and environmentalist. I practice and promote natural healing arts. I am dedicated to organizing workshops throughout Canada with leading spiritual practitioners and creative thinkers. The intent of my work is to soothe mind, body and spirit and to mindfully experience peace, joy, health and beauty.
While growing up, I lived all over Canada and the United States. My maternal grandmother from Haileybury, Ontario was an amazing seamstress. My mother, Rose Alice Grignon, shared her mother's artistic talents. Alice was a teacher and loved creating. She taught me to sew, knit, crochet and work with textiles and fabrics. My grandmother and mother instilled an appreciation for line, proportion, color and texture. I became fascinated with design and learning traditional methods. As a teenager I made most of my own clothing.
In my 20's, I continued to sew for myself and for friends as I pursued a career in teaching and, eventually in Social Services management with the government. At the same time, I began a path of practicing yoga and studying world religions and natural healing arts. I've received advanced papers in Cranial Sacral Therapy, Therapeutic Touch, Electromagnetic Field Therapy, Reflexology and Touch for Health.
I have been inspired by many women over the years, some of whom I've never met but have read about. For many years, I was a full time single mom. I have always felt compelled to support women and children in various ways. So many women have worked so hard to open the path of change for the rest of us. It is our obligation as women to continue to support the freedom and well-being of all women in the world. Now, my sole objective is to provide opportunities for women to heal in order to enhance their personal lives and the lives of those around them. Some of these occasions promote deep healing and others bring fun, joy and happiness!
I have a profound passion for the well-being of our planet. My environmental stewardship is reflected in everything I do, whether it is recycling, being considerate of the products I use, gardening, growing my own food and sharing information with others.
Now, I am amalgamating my many interests and skills and have created this website to share these possibilities with other women. Welcome to Margie Bettiol and Conscious Change. Please explore and share these new possibilities with me!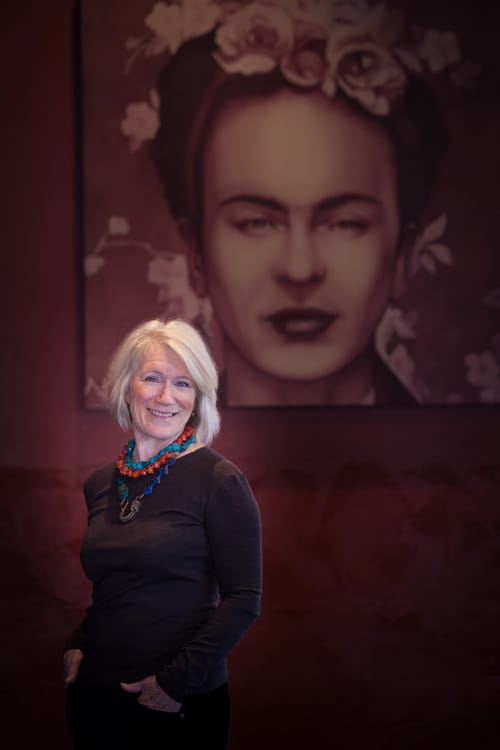 Here are some of my favourite websites:
Shamans Market has an extensive array of products from South America and other parts of the world.
Ohana Wellness Centre is located in North Bay, Ontario. They offer various yoga classes and other programs that promote health, awareness and life fulfillment.
Angela Gollat is a spiritual painter and educator. Her work promotes the health and well-being of women.